B Co. 321st Eng Bn "Wolfpack"
"Reconnecting is what helps you heal."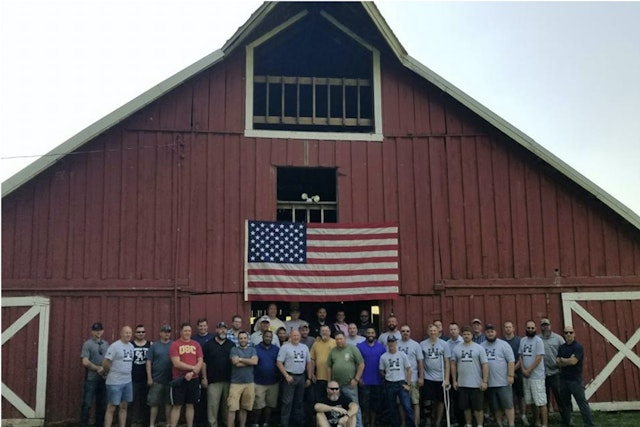 September 1-3, 2017 - Saint John, WA
From 1-3 September the soldiers and families of Bravo Company 321st Engineer battalion executed a 10 year reunion to commemorate their battlefield success and the sacrifice of their brothers in arms during a deployment to Ramadi, Iraq in 2006/7. Close to 100 Soldiers and Gold Star family members gathered at Schierman Springs, a farm in the town of Saint John, Washington, to enjoy a weekend filled with camaraderie and service. Bonfires and beanbags, cookouts and a memorial service for their fallen brothers made this an unforgettable weekend. Warrior Reunion Foundation was proud to deliver this reunion with tremendous support from the Schierman family and a host of vendors and community organizations who rose up to support this reunion!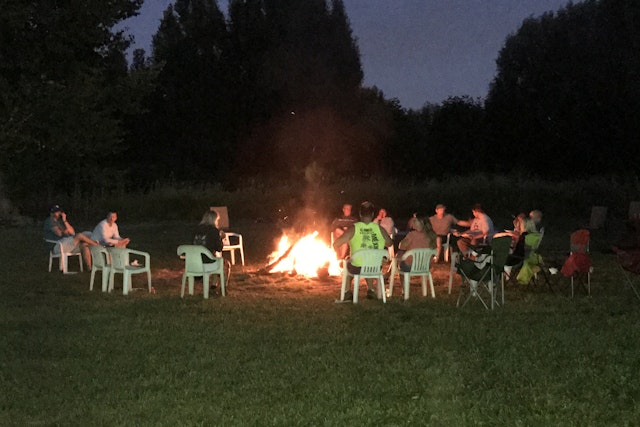 "The camp fire at the end of the night…I felt a lot of guys opened up and let a lot of steam and old feelings out.  Some stories needed to be told.  It was very therapeutic."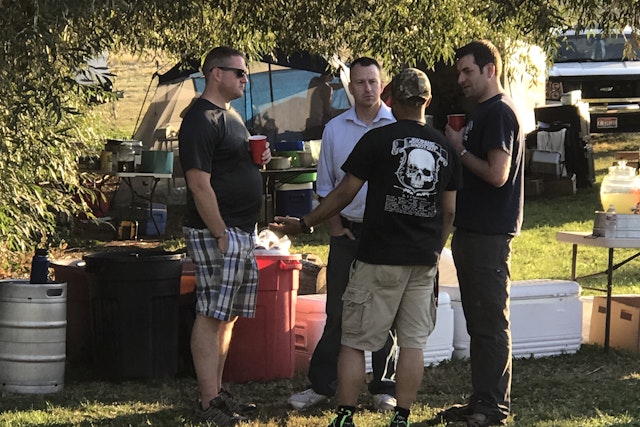 "It helps you to remember that those people, your brothers and sisters, weren't just around to help you then, they're there to help you now and always. They're also there for you to help them."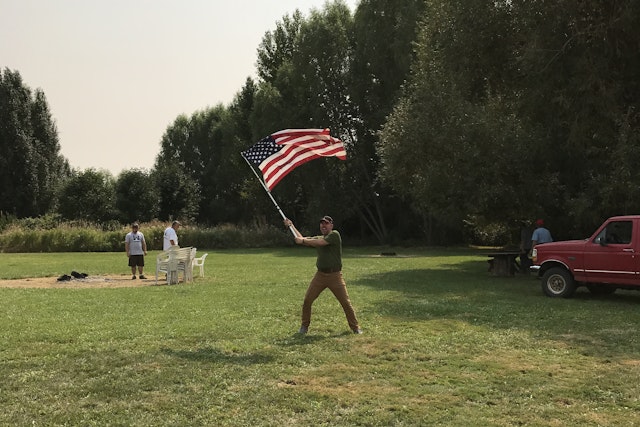 "The whole weekend is a great memory. Any unit thinking of using the service WRF provides should just do it. Don't hem and haw, just do it. Hopefully we will be using you guys again for our 15 year!!!"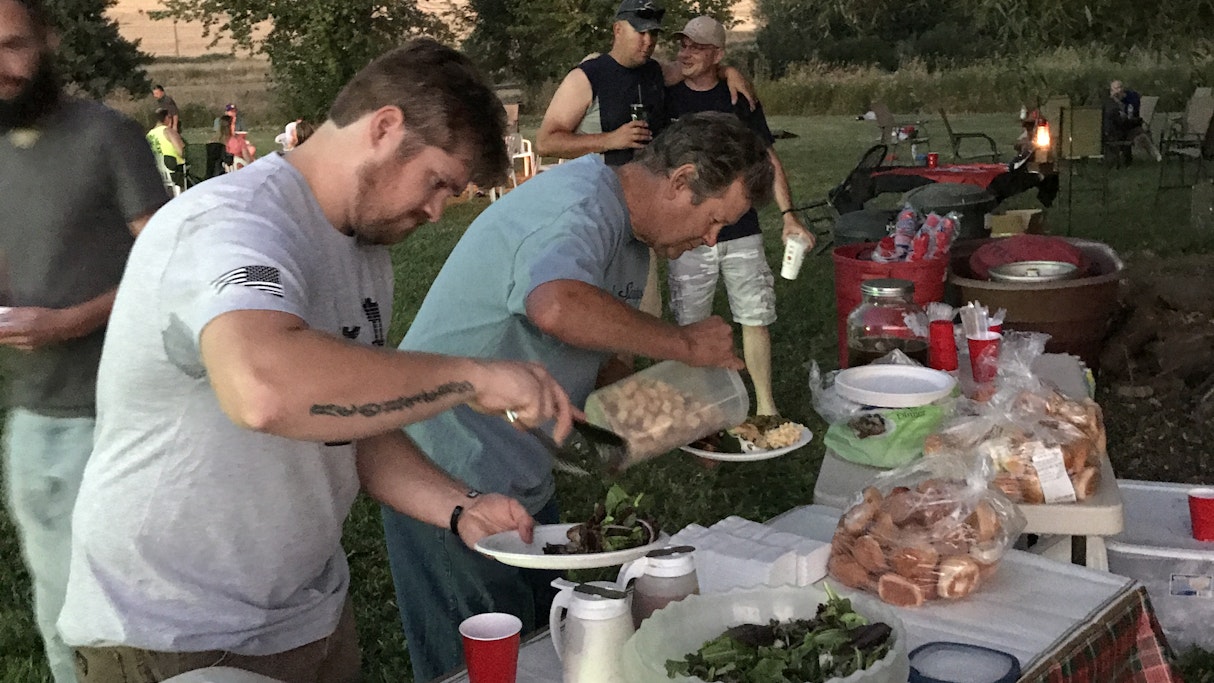 1 of 6