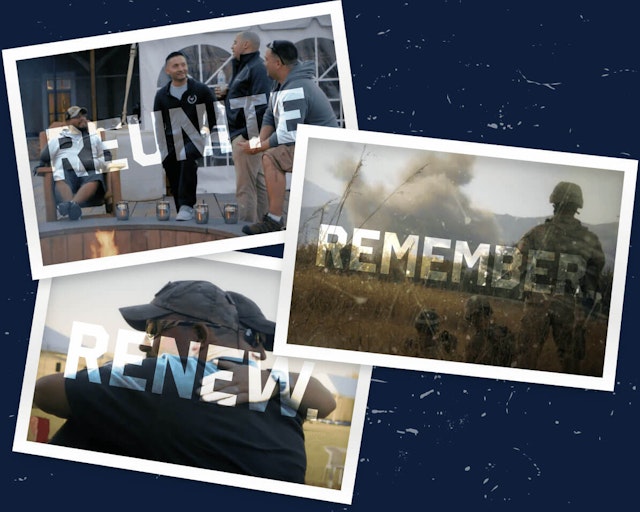 Reconnecting America's Warriors
We are a certified 501(c)3 nonprofit providing all combat veterans with the opportunity to reunite, remember, and renew the bond formed in service to country, together.
Donate Now
Start Your Reunion
Our Mission
Warrior Reunion Foundation supports combat veterans in overcoming the challenges of post-military transition by reconnecting those who served together overseas. We challenge stigma through shared experience, rebuilding essential peer support networks that enable our veterans to live with meaning, purpose and positive impact in their communities. 
Read Our Story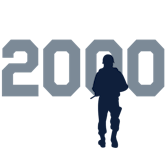 Combat Veterans & Gold Star Families Reunited
Maintaining connection to our battle buddies is the key to combating the isolation our warriors feel in their transition to civilian life.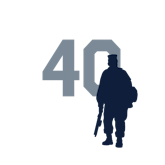 Reunions Provided At No Cost
And we're just getting started. Demand for our support has never been higher, and the need for connection has never been more urgent.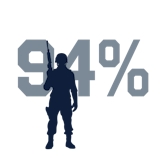 Increased Community Engagement
94% of post-reunion survey respondents said that attending their reunion "strengthened their social connections with their military family."
About
What's at Stake?

​America's warriors share an unbreakable bond. Formed in the cauldron of combat, the connection between those who have fought our nation's wars endures long after the fields of battle fall silent. But as our veterans transition to life after service they often find themselves separated from their most important resource: each other. Warrior Reunion Foundation solves this problem. Our reunions help warriors thrive in life after service by building peer support networks one unit at a time.

How We Support

We train together. We fight together. We cannot successfully transition alone. Our program connects combat veterans with the only population that can offer real "peer support" – the "battle buddies" they served with in combat. Our unique model eliminates the most common barriers to engagement by mobilizing the unparalleled trust of personal relationships at the small unit level, while covering all costs associated with participation

You Can Help

"Thank you for your service" should mean more than a handshake or a yellow ribbon. By partnering with our team your family, club, organization, company or community can help sponsor a reunion to reconnect a unit that has fought for our nation. We connect you directly with a unit planning a reunion, mobilizing grass-roots support to help them realize their reunion vision. Through shared experience we build lasting relationships between our veterans and communities across America.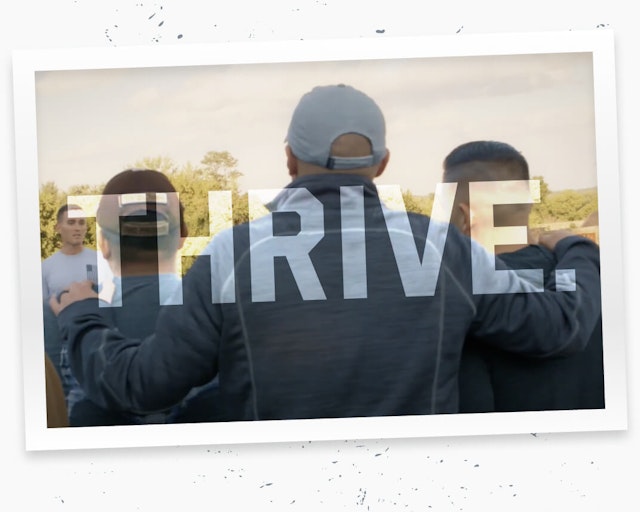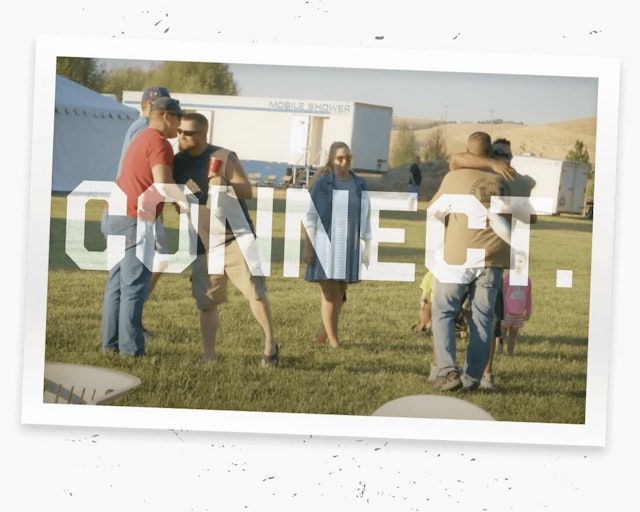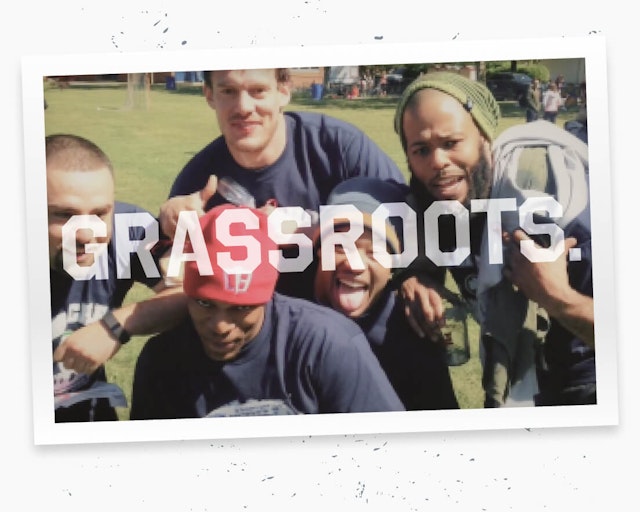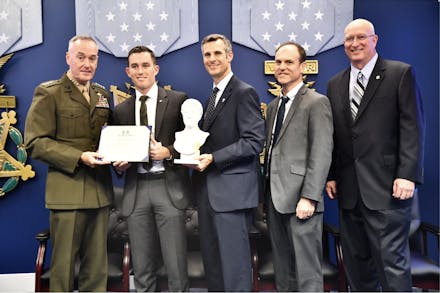 Warrior Reunion Foundation is the Top Veteran Charity of 2018
On Friday October 5th Warrior Reunion Foundation staff, volunteers and supporters gathered in the Pentagon "Hall of Heroes" to accept the award as "Top Veteran Charity of 2018." Presented by the Chairman of the Joint Chiefs of Staff, General Joseph F. Dunford, the award highlighted the success of our unit reunion program in serving the needs of our combat veterans through innovation in peer support.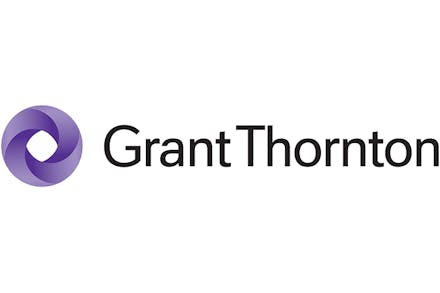 Grant Thornton names Warrior Reunion Foundation its new Purple Paladin
Born from a veteran's desire to reunite with his fellow warriors, this newly-selected Purple Paladin reconnects military units via holistic reunion experiences. Reunions include everything from social hours to supportive resource briefings and memorials. Further, all experiences feature a service project to remind attendees of their purpose and renew their call to service while working together as a unit.
Read More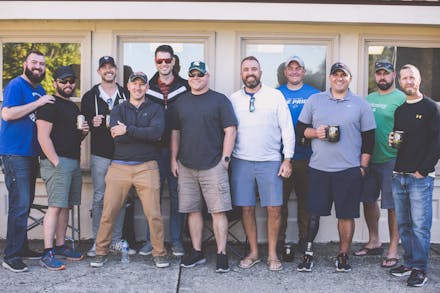 Foundation Reunites Combat Veterans & Gold Star Families
Founded in 2017 by Marine combat veterans James Ferguson and Drew St Cyr, WRF "supports combat veterans in overcoming the challenges of post-military transition by reconnecting those who served together overseas" through reunions that build camaraderie and community.
Read More
Ready to partner with us to serve those who serve our nation?
Get Involved