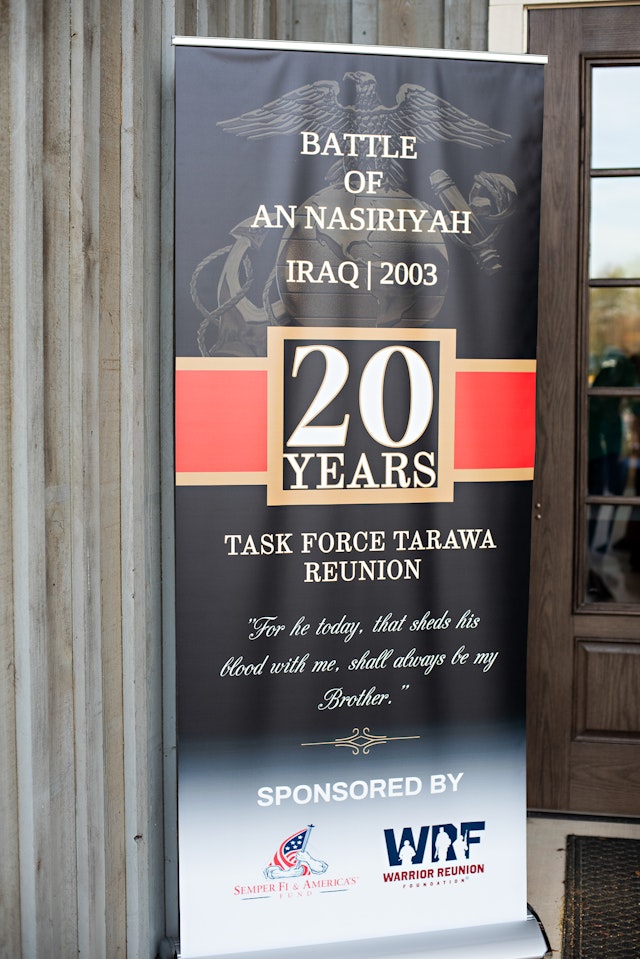 March 23 - 24, 2023 Jacksonville, NC
After 20 years, the veterans of Task Force Tarawa reunited in the same area where they had once been stationed and trained in preparation for combat.

In March 2003, these same veterans found themselves at the heart of one of the most pivotal and blood-soaked battles during the invasion of Iraq: The Battle of An-Nasiriyah. On March 23, about 6,000 Marines and sailors advanced into Nasiriyah with a mission to secure two crucial bridges. But they didn't face the conventional Iraqi Army; instead, they met fierce resistance from the Fedayeen, a paramilitary force known for its unwavering commitment and ruthlessness. By April 1, despite a heavy toll, Task Force Tarawa had successfully seized the city.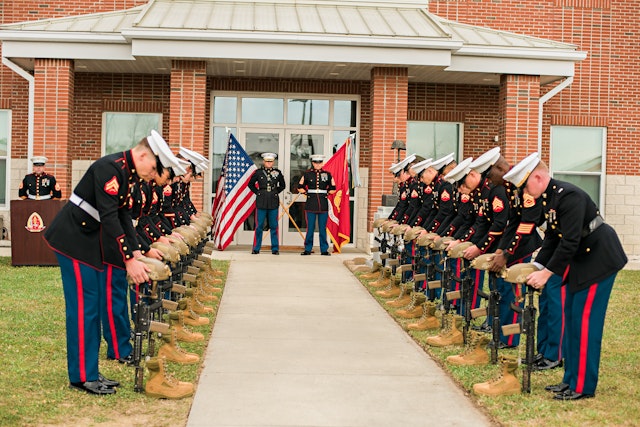 The veterans were invited to a memorial service put on by 1st Battalion 2nd Marines honoring the 18 Marines of 1/2 killed on March 23, 2003, during the Battle of An-Nasiriyah.
After the solemn memorial service, the veterans transitioned to a mixer sponsored by WRF. Held at the Rustic Barn near Jacksonville, this gathering allowed the veterans to relax, reconnect, and even reminisce over a map of Iraq.
The culmination of the weekend was a special dinner at Camp Lejeune. Here, the veterans had the honor of receiving a briefing on the Battle of An-Nasiriyah by Lieutenant General Richard Natonski (retired), the very Marine who led Task Force Tarawa.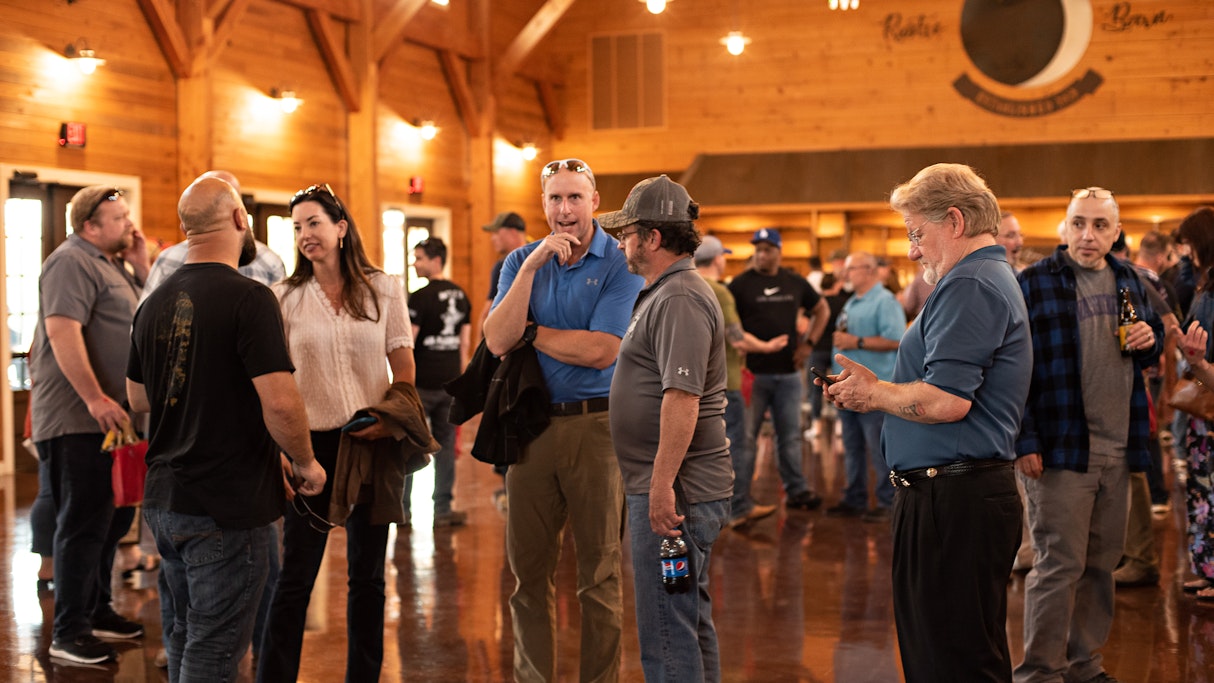 1 of 3