1st Platoon Combat Logistics Regiment 15
"I have no doubt that reuniting with my brothers and spending that time together with them SAVED LIVES."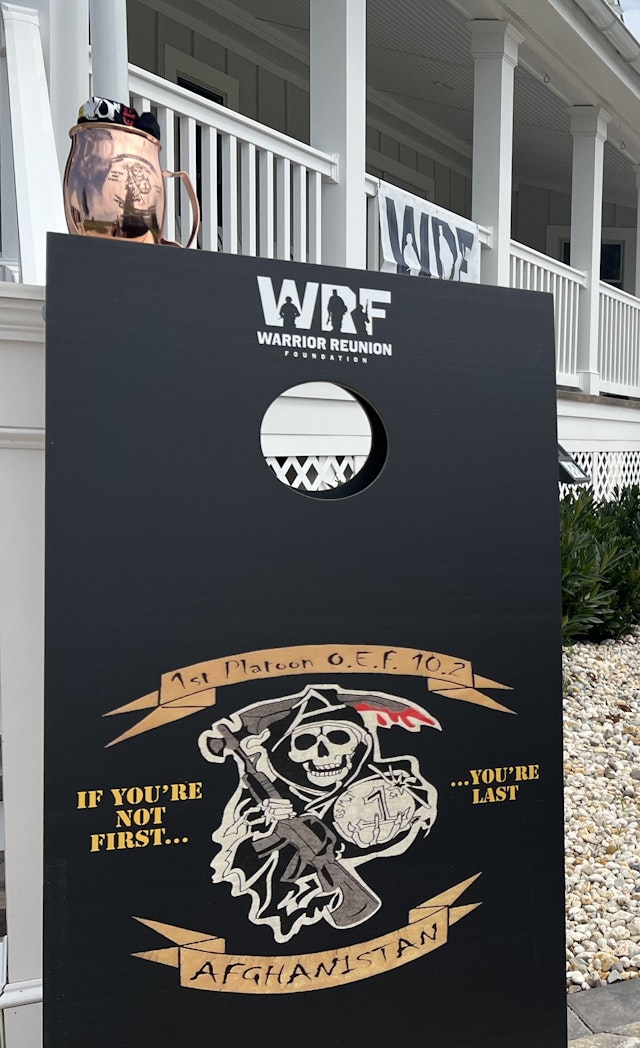 July 29 - August 1, 2022 Patriot Point, Madison, Maryland
From Friday July 29 to Monday August 1, 2022, the Marines and Sailors of 1st Platoon Combat Logistics Regiment 15 conducted a unit reunion at Patriot Point in Taylors Island, Maryland.
1st Platoon CLR-15 deployed to Helmand Province, Afghanistan in September of 2010. The unit's mission was to run supplies along the IED infested routes between Forward Operating Bases Sangin, Edinburgh, and Dwyer. This mission was vital for coalition forces in the region.
It didn't take long for the Marines and Sailors of 1st Platoon CLR 15 to feel comfortable and take in the beauty of Patriot Point while picking up where they left off 12 years before. The weekend was filled with days and nights of more of that bonding along with food from Emily's Produce, a local farmers market, shooting clay pigeons, kayaking, fishing, and singing the Marine Corps hymn while enjoying a gorgeous sunset over the Chesapeake Bay. They wrapped their last evening sharing stories and remembering on the front porch of Patriot Point's main house.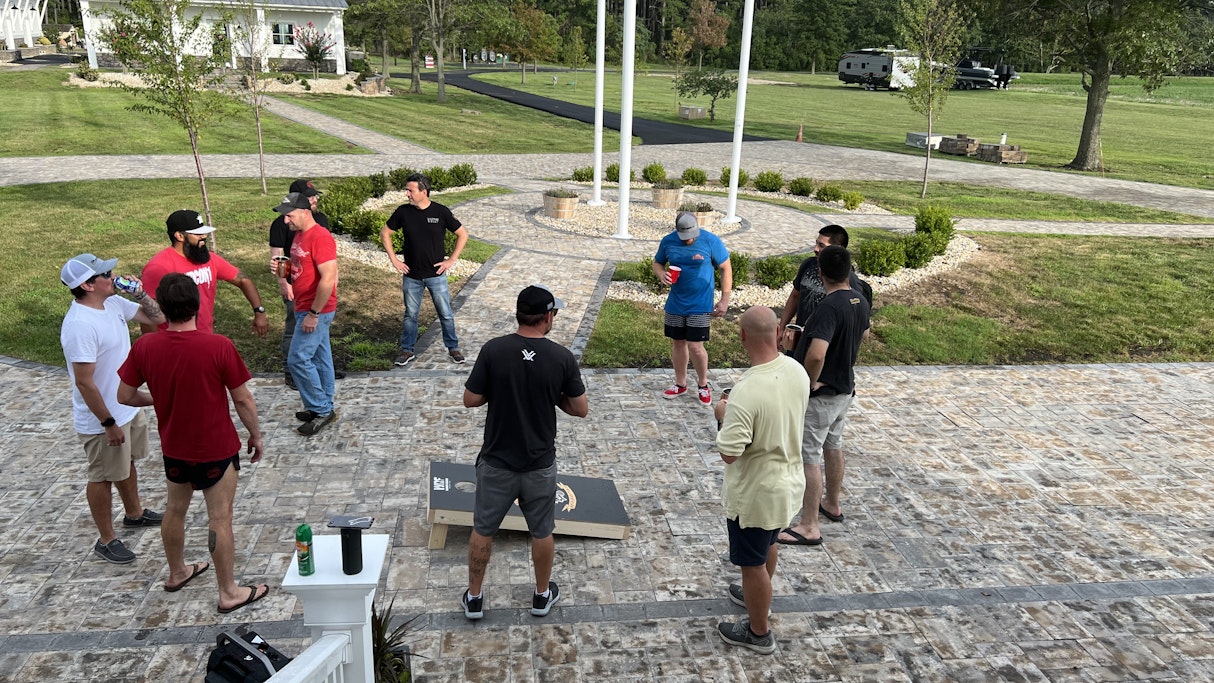 1 of 5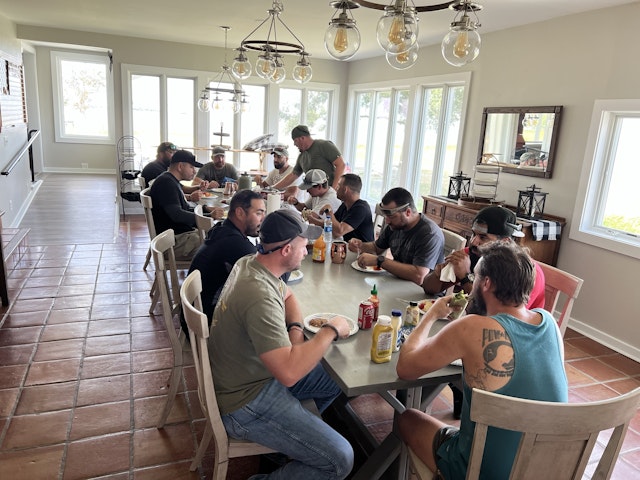 What was your favorite aspect of the reunion experience?
"The best part for me was everyone sitting down together for most meals reconnecting and reuniting. Reminiscing on all the old times."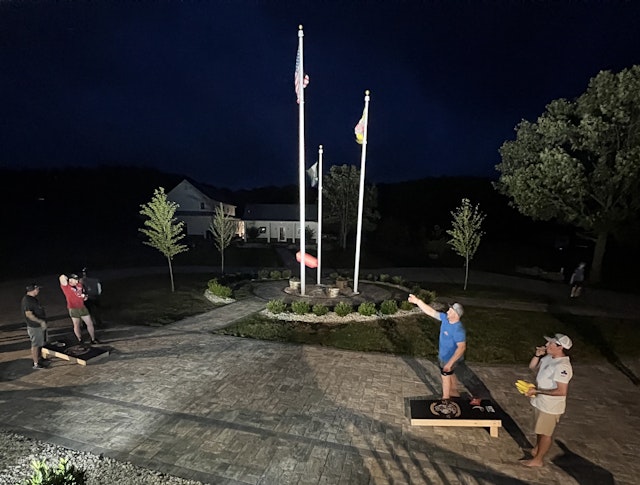 "I would like to thank Patriot Point for allowing us to use the property. Hugh and crew have done an outstanding job keeping the main house, guest house, and grounds in great shape."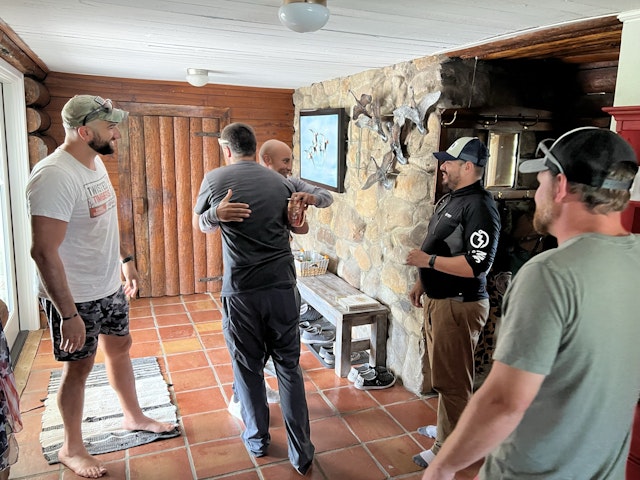 "WRF has helped to reconnect me with the most important and influential people in my life."