1st Bn 24th Marines C Co.
"I was nervous coming here, but I'm glad I came. You pick up right where you left off. This is an amazing program"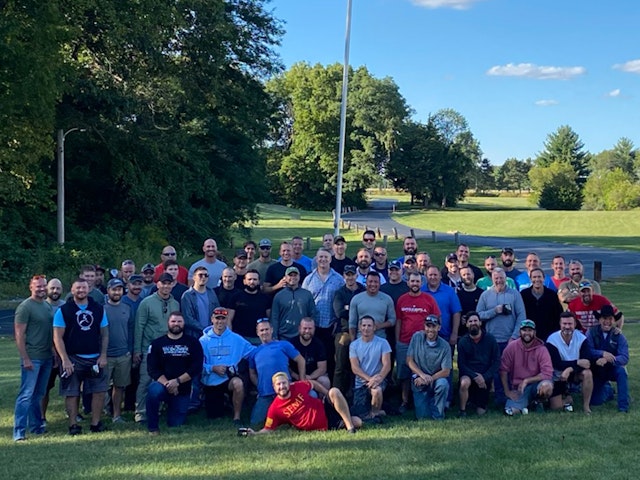 September 24 - 28, 2021 - West Lafayette, IN
From Friday September 24 to Monday September 28th the Marines & Gold Star Families of 1st Bn 24th Marines Charlie Co. executed a reunion aboard Ross Camp in West Lafayette, IN. The Marines of Charlie Co. deployed to Fallujah, Iraq in 2006. By 2006, Al Qaeda Iraq (AQI) had reestablished itself in Fallujah and was winning the fight for the city. With an exhausting operational tempo of raids, ambushes, and patrols, Charlie Company provided the local Iraqis the security they needed to establish a functioning government and police force. The Company's success came at a steep price, eight Charlie Co. Marines were killed and dozens were wounded in urban combat.
Throughout the reunion weekend, the Marines and Gold Star Families spent their days engaging in activities such as bean bag toss and hiking. Their evenings were spent around bonfires, reconnecting over old maps and photos, and sharing stories. 1/24 completed their service project assisting the Indiana Veterans Home with several projects including laying fresh mulch, staining a fishing dock, and cleaning headstones.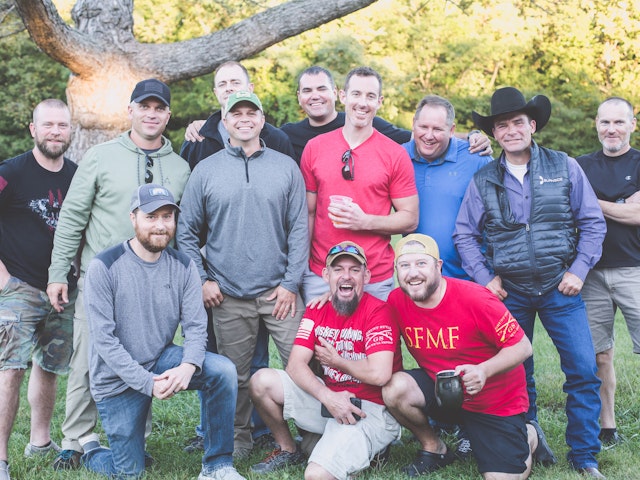 What was your favorite aspect of the reunion experience?
"We forget about how bad we miss the camaraderie, the brotherhood that we had, and we felt, that could get us through anything."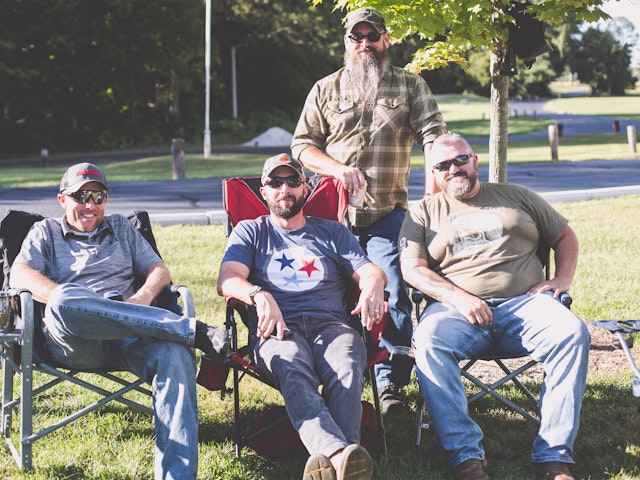 "I only experienced my deployment through my eyes. It was good to see it through the eyes of others and know that I wasn't alone in my experience."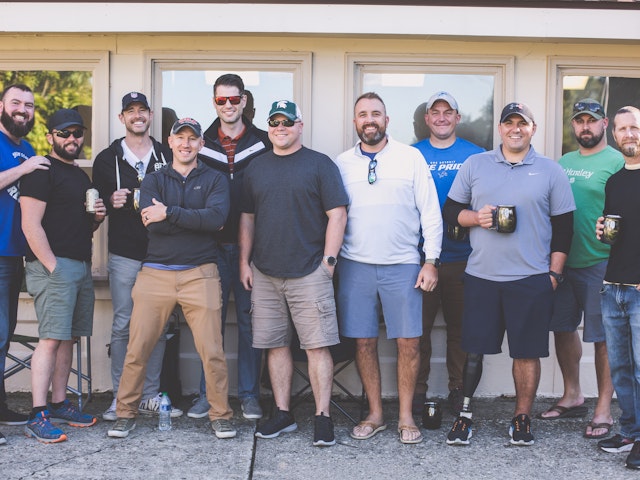 "It was amazing how the 15 years apart fell away and we were able to reestablish our camaraderie."
1 of 5