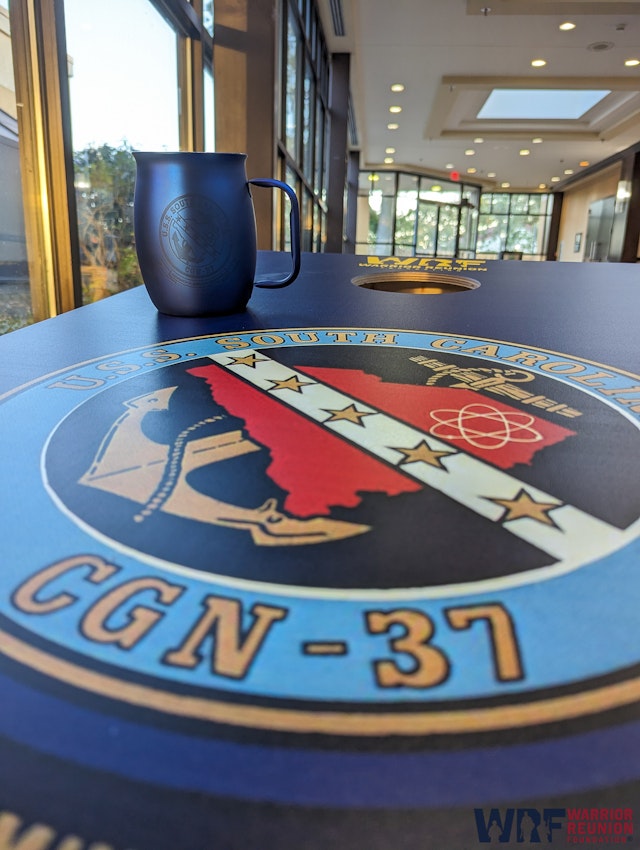 October 12 - 14, 2023 Norfolk, VA
On the Navy's 248th birthday weekend, the veterans of the USS South Carolina came together in Norfolk, Virginia.
Over 140 veterans attended the reunion, their service backgrounds spanning from the ship's commissioning in 1975 to its decommissioning in 1999. During its years of active duty, the ship was deployed on multiple occasions. Notably, it played a role in anti-terrorism operations off the coasts of Lebanon and Libya during the 1980s, as well as in interdiction operations during Operations Desert Shield and Desert Storm.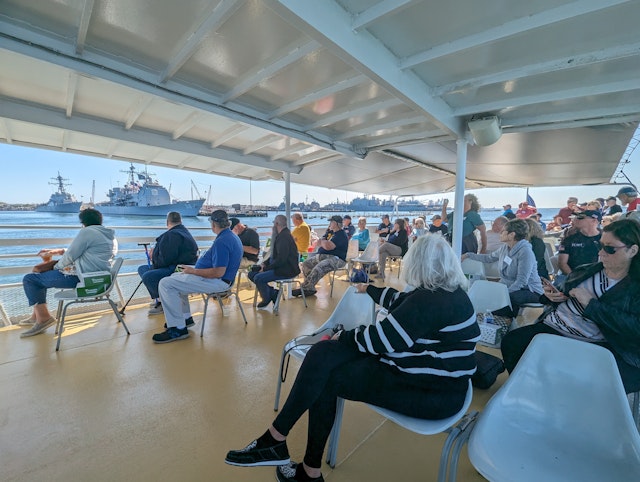 One of the standout moments of the reunion was a boat tour. This excursion took the veterans and their families around Naval Station Norfolk, offering them a great view of some of the Navy's newest vessels.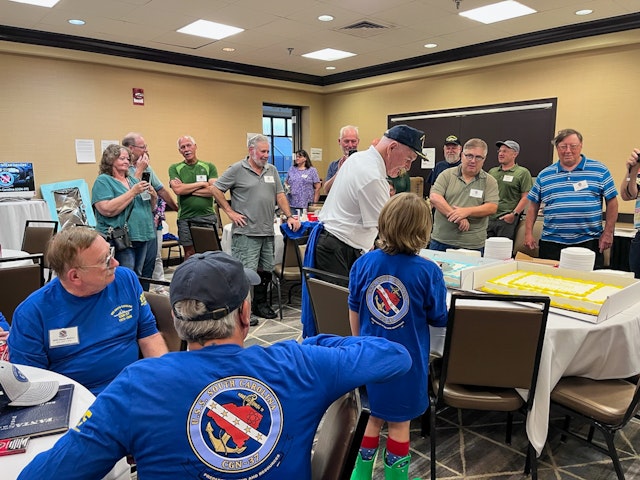 The sailors held a cake cutting ceremony in honor of the Navy's birthday.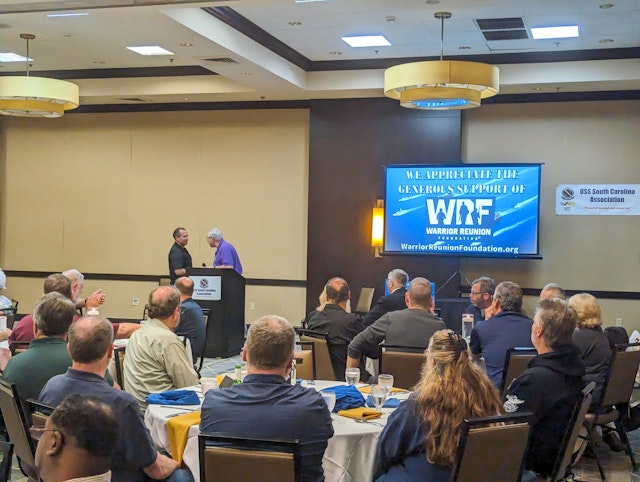 The reunion culminated in a banquet dinner, during which the key individuals responsible for organizing and making the event a success were recognized.