Bravo Company 1st Battalion 505th Parachute Infantry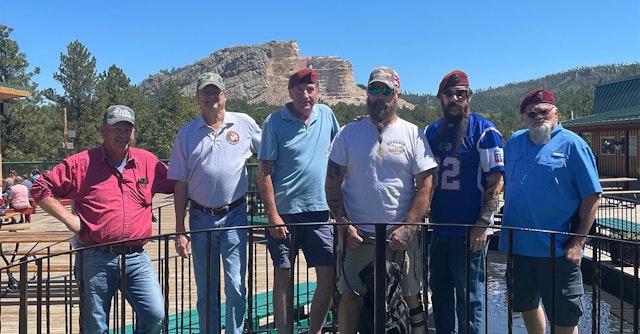 June 12 - 15, 2022 Rapid City, SD
June 12 - 15, 2022, Warrior Reunion Foundation was proud to sponsor a reunion for the soldiers of Bravo Company 1st Battalion 505th Parachute Infantry in Rapid City, South Dakota.
Bravo Co. 1st Battalion 505th Parachute Infantry Regiment participated in what is regarded as the most important peace keeping mission in history in the Sinai in 1982, the rescue of Americans in Grenada in 1983, and the first combat jump since WWII during the invasion of Panama in 1989. While in Grenada they were first in the Sinai, established southern base camps, observation posts, and check points for follow on units to build upon. Bravo Co. 1-505's efforts supported the liberation of the people of Grenada and the rescue of American students who were being held hostage.
The soldiers of Bravo Co. 1-505 reconnected while taking in the sites at Mt. Rushmore, the Crazy Horse Memorial, and enjoyed a catered dinner.