We're Back With In-Person Reunions!
Dear Friends,

Since last year, WRF said that we would bring back in-person reunions and with your incredible support the time has finally come! Over the last month, we have executed 4 reunions in 3 states, bringing together over 150 combat veterans & Gold Star Family members. And we're just getting started. In the next 3 months, we will be hosting 7 more reunions, in 5 states, reuniting up to 400 more reunion participants. This will be a banner year in the history of our organization. Our continued growth is because of your steadfast belief in our mission. Truly, a heartfelt thank you from all of us.

Charlie Williams
Program Manager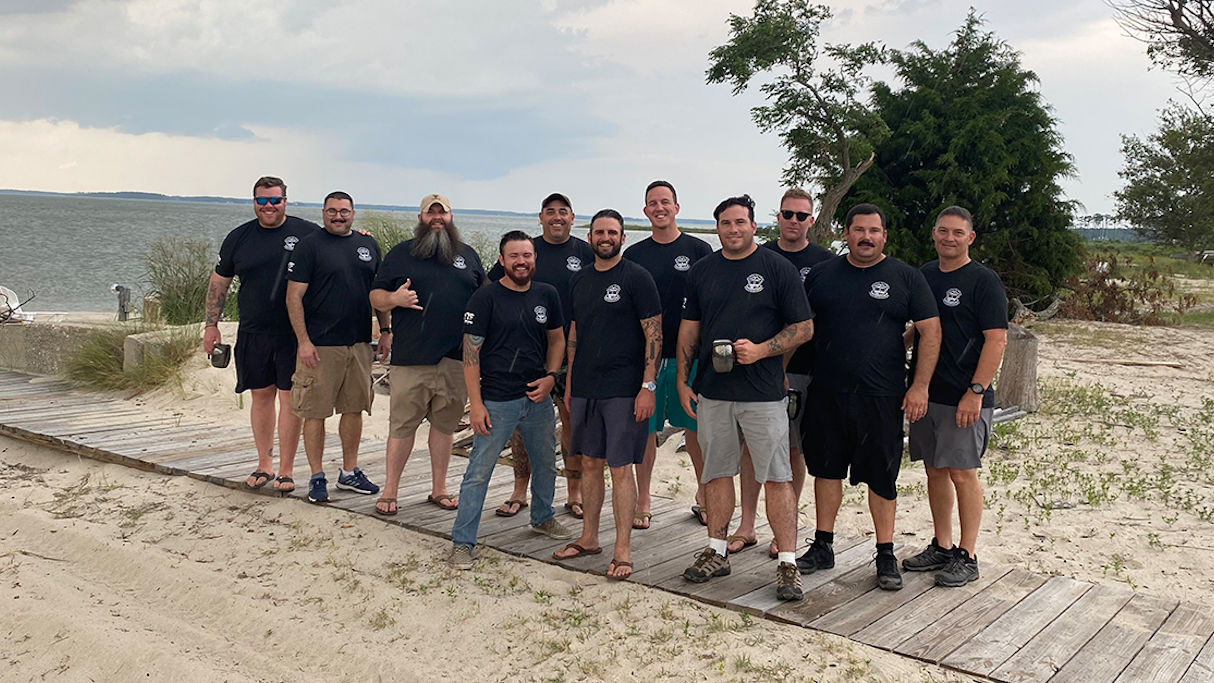 1 of 4
Social isolation has always been a significant issue in the veteran community. The pandemic exacerbated this problem. We are proud to do our part in rebuilding the bonds that these Soldiers, Sailors, and Marines forged while on the battlefield. Our reunions provide an opportunity to remind them that together, they can face any challenge.

We kicked off the season with reunions for the Sailors of Riverine Squadron 3 (Iraq 2008) and Soldiers and Gold Star Family members of the 618 Engineer Support Company (Afghanistan 2010) at Patriot Point in Taylors Island, MD. While there, the Sailors performed a beach cleanup due to recent storms. In addition, the Soldiers rebuilt a drainage ditch to allow for proper irrigation for their service projects.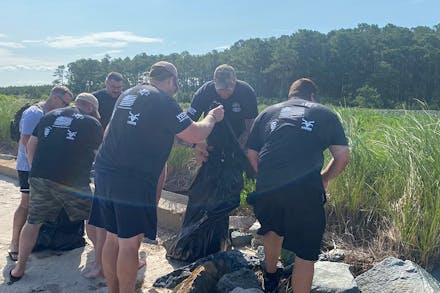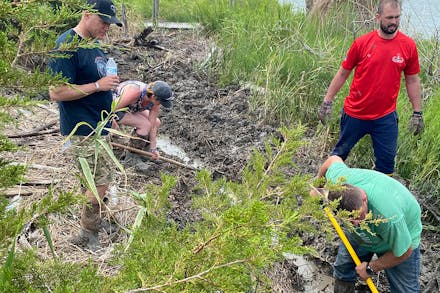 Both units learned about useful services from partner organizations. We also provided an opportunity for relaxation and bonding through activities like clay shooting and fishing during the day. Evenings were full of great food and stories. 

Feedback from the units:

"Get together, it's not just good for the soul, but somebody's life might depend on it and that's what we're all about, saving lives, and through (WRF), I think we're saving lives."- Riverine Squadron 3 unit member

"It was the best experience of my life, it was such a healing experience. We felt so close to each other and it really made my heart feel good. So I thank you all from the bottom of my heart."- 618 ESC Gold Star Mother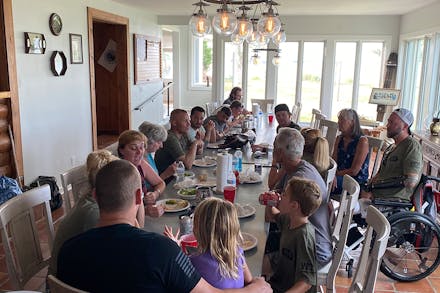 WRF then moved to West Lafayette, IN to support a reunion for the Soldiers of the 384th Military Police Bn (Afghanistan 2012). The Soldiers assisted the Indiana Veterans Home by leveling headstones of veterans from the late 1800's for their service project. During this reunion, the Soldiers had an impromptu team building session to search for a cell phone a unit member lost to Davy Jones' locker during a fun kayaking trip.
Nights were spent playing cards and reminiscing around a campfire.

Feedback from the unit:

"I would highly encourage anyone that has an opportunity to get their unit back together to do that. Being able to connect with people you haven't talked with in quite a long time on a really personal level was awesome."
- 384th MP unit member

"My soul was definitely happier than I've been in a long time driving home. You guys made it easy for us all to just relax, have fun, and reconnect. Thank you!"- 384th MP unit member
We wrapped up the first four reunions in Waynesville, OH with the Marines of Golf Co. 2nd Bn 3rd Marines (Iraq 2006 / 2008 - Afghanistan 2009). These Marines received informative briefings from local veteran service organizations and enjoyed the days reconnecting while participating in activities like horseback riding. 
Feedback from the unit:

"We've had over 30 suicides in our unit which is a tragedy in itself because all our guys should know we're here for each other and that's what these reunions are about, is to bring that camaraderie and brotherhood back"- 2/3 Golf Co unit member
THANK YOU!

Thank you for continuing to believe in our mission. Our work would not be possible without the generosity of supporters like you.