4th Light Armored Reconnaissance Battalion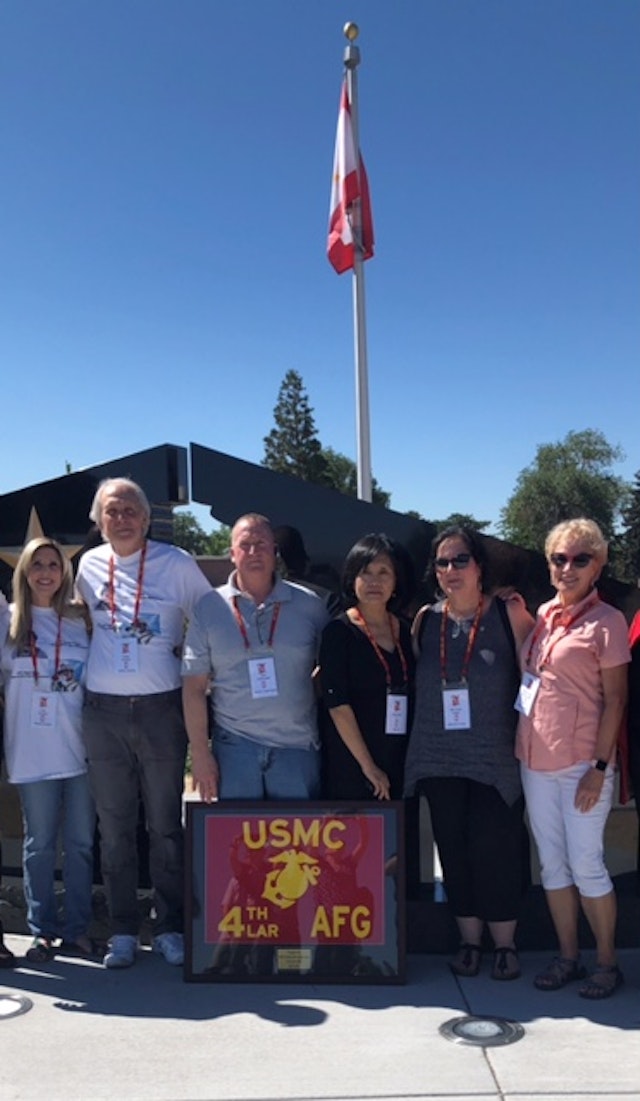 July 14 - 17, 2022 Reno, NV
July 14 - 17, 2022, Warrior Reunion Foundation was proud to sponsor a reunion for the Marines, Sailors and Gold Star Family members of 4th Light Armored Reconnaissance Battalion. WRF was honored to support this reunion through covering the travel costs of the Gold Star Families.
4th LAR deployed to Afghanistan in 2009 where they were tasked with conducting counter insurgency operations in the Helmand Province of Afghanistan. Much of their effort was directed towards drug interdiction and they often worked with the Afghan National Police in this effort. During their deployment, 4th LAR took dozens of wounded and lost seven Marines.
At their reunion the Marines and Gold Star Families reconnected through activities to include visiting the Northern Nevada State Veterans Home where they spent time with the many Vietnam and Gulf War veterans that reside there. The culmination of the reunion was a dinner ceremony where the Gold Star Parents were presented a framed copy of the Presidential Unit Citation their sons earned during the deployment.