384th Military Police Bn
"I would highly encourage anyone that has the opportunity; to get their unit back together"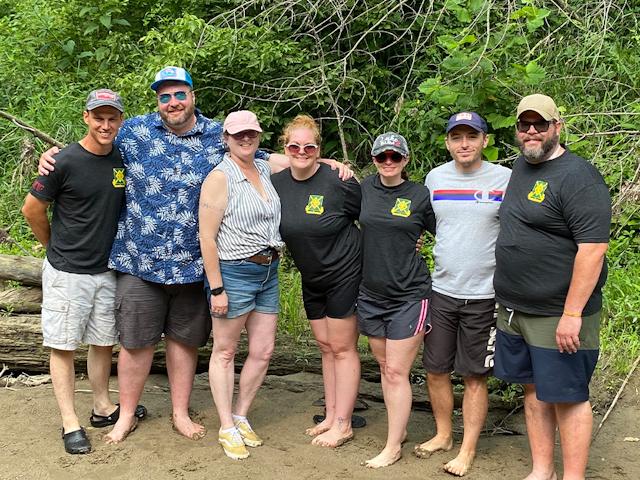 July 30 - August 2, 2021 - West Lafayette, IN
From Friday July 30th to Monday August 2nd the Soldiers of 384th Military Police Bn executed a reunion aboard Ross Camp in West Lafayette, IN. The Soldiers of 384th MP deployed to Afghanistan in support of Operation Enduring Freedom. The unit's mission was to train, assist, and advise the Afghan National Army in standard operating procedures in preparation to transition control of the Detention Facility in Parwan Province. The unit worked side by side with Afghan counterparts when control of the facility was transferred to Afghan forces, ensuring continuity of operations and mission success in securing high value detainees. Throughout the reunion weekend, the Soldiers spent their days engaging in activities such as bean bag toss and a challenging kayak/canoeing trip down the nearby Wildcat creek. Their evenings were spent around bonfires catching up with each other and rekindling the bond that carried them through their deployment. 384th MP performed their service project at the Indiana Veterans Home cleaning and repairing veteran grave stones in the cemetery.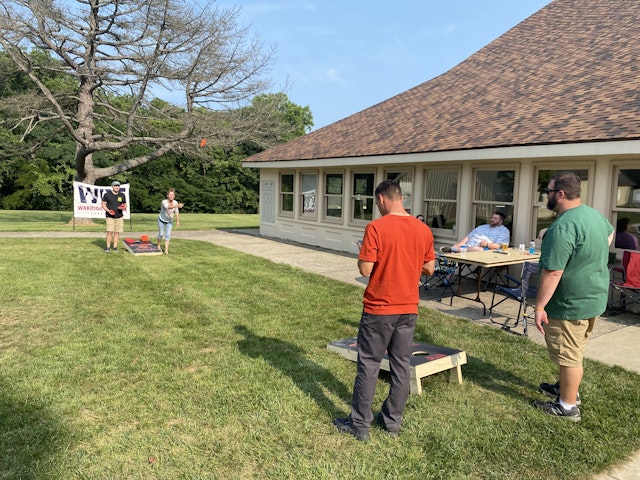 What was your favorite aspect of the reunion experience?
"Being able to connect with people you haven't talked with in quite a long time on a really personal level was awesome."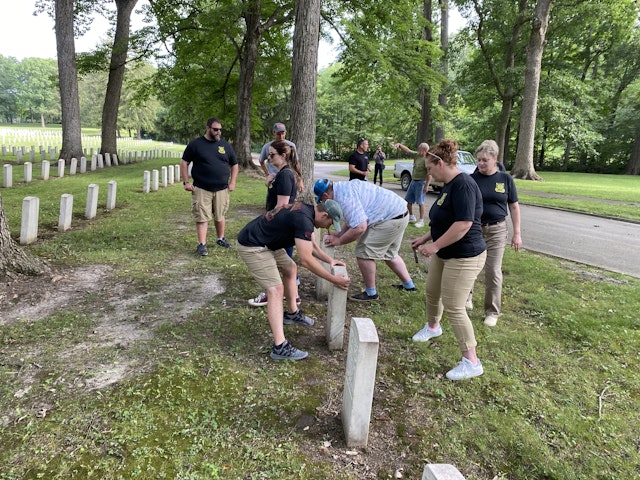 "With everything that's been going on the last couple of years, it's just really nice to have the ability to go and see your old friends again."
1 of 4