1st Bn 9th Cav B Co. "Blackhawks"
"Seeing my brothers after more than 17 years had a big impact on my mental health."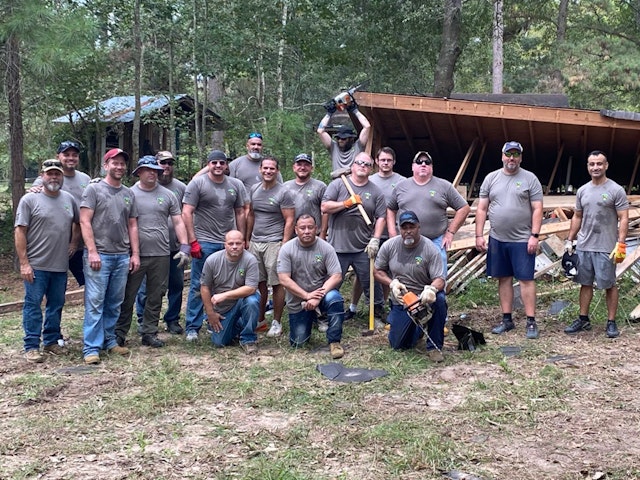 October 8 - 11, 2021 - Conroe, TX
From Friday October 8 to Monday October 11th the Soldiers of 1st Bn 9th Cavalry B Co. "Blackhawks" executed a reunion aboard Serenity Rose in Conroe, TX. The Soldiers of Blackhawk Co. initially deployed in 2003 to support a multinational training mission before heading to Iraq to take part in the invasion. Blackhawk Co. was heavily engaged during the invasion and took many casualties. It had been nearly 20 years since most of the Soldiers had seen each other.
Throughout the reunion weekend, the Soldiers spent their days engaging in activities such as bean bag toss and fishing. Their evenings were spent around bonfires catching up on each others lives and telling stories. Blackhawk Co. completed their service project at Henry's Home, Horse & Human Sanctuary. The Soldiers razed a building by hand and then cleared the debris to further expand the pasture area for the therapy horses.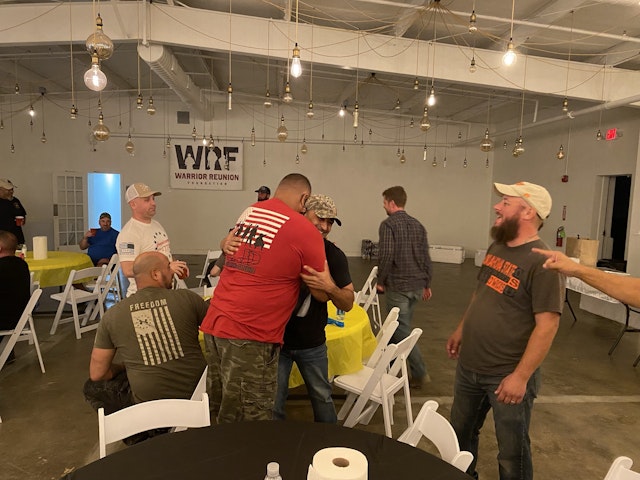 What was your favorite aspect of the reunion experience?
"This experience made me the happiest I have been in years. Aside from my wedding and children being born, that weekend goes down as one of my favorite life moments ever. It was amazing to pick right up where we left off when we all went our separate ways 17 years ago."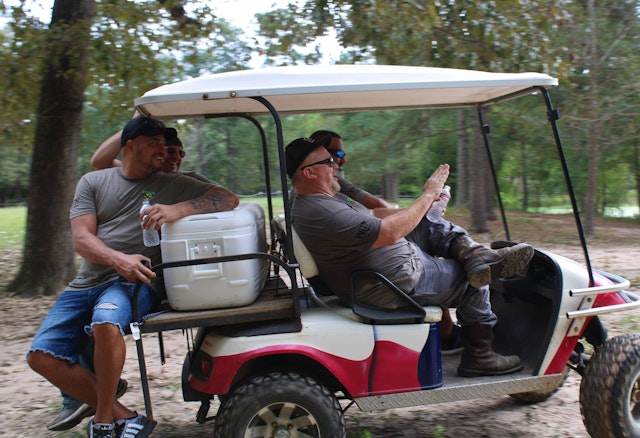 "This was a great way to just dump a lot of emotional weight and feelings. I had so much fun getting together again, laughing and remembering stories and incidents."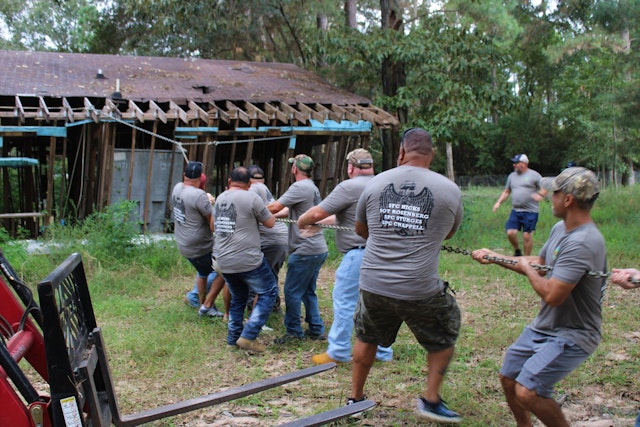 "Being able to stand in front of everyone and bare my soul, I was able to get some closure on questions that have been nagging me since that deployment 17 years ago."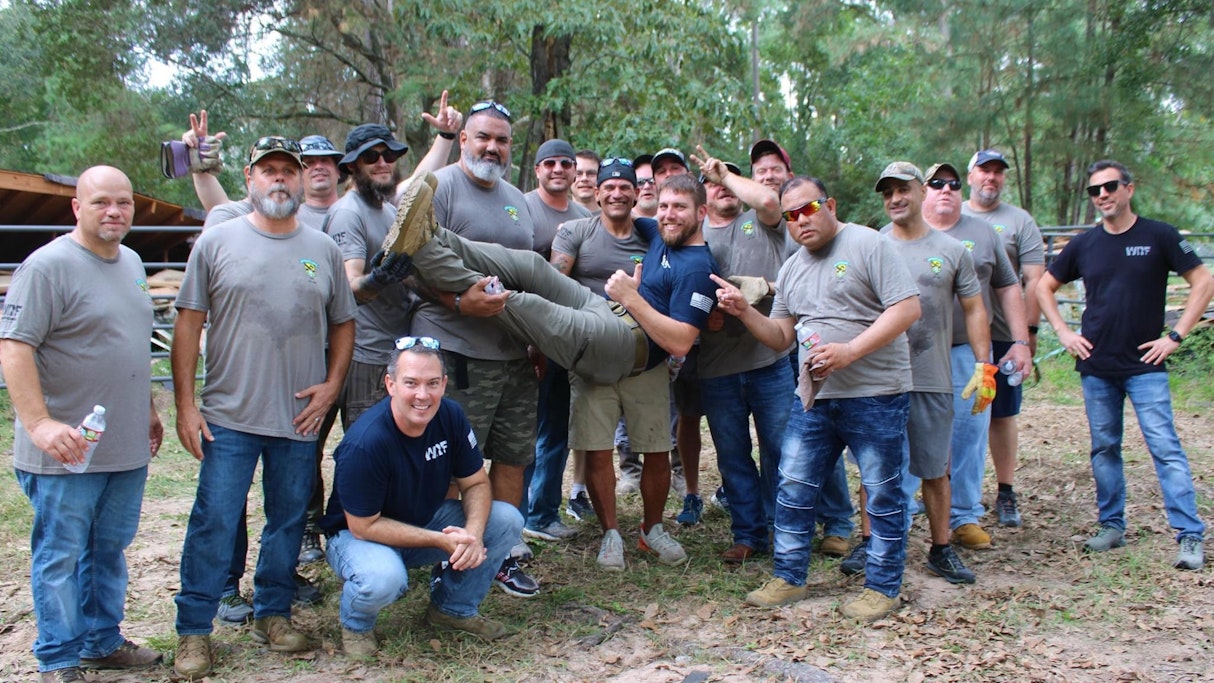 1 of 5