1st Bn 10th Marines A Btry
"Just being able to hear familiar voices that understand you."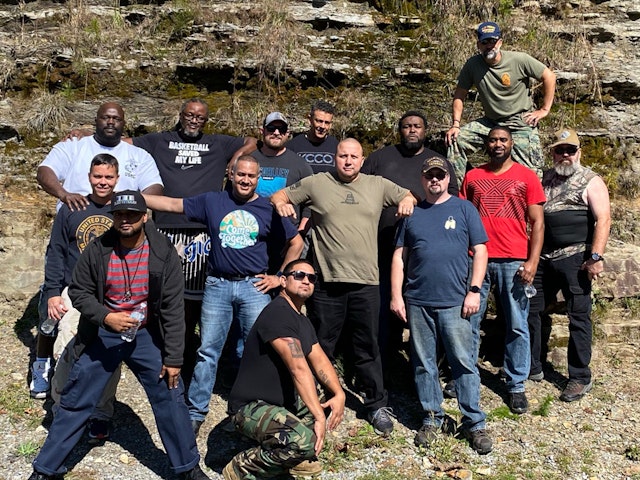 October 22 - 25, 2021 - Vinemont, AL
From Friday October 22 to Monday October 25th the Marines of 1st Bn 10th Marines Alpha Battery, executed a reunion aboard Camp Liberty in Vinemont, AL. Alpha Battery deployed in 2003 in support of the invasion of Iraq as part of Operation Iraqi Freedom. The unit participated in the "March to Baghdad," providing artillery fire in support of maneuver forces through the entire advance of the 1st Marine Division. The unit participated in one of the deadliest battles of the war, the Battle of An-Nasiriyah, during their advance from the southern border to the outskirts of Baghdad.
Throughout the reunion weekend, the Marines spent their days engaging in activities such as rappelling and paint ball. Their evenings were spent around bonfires while being entertained by live music provided by recording artist and Marine veteran Tyler Jay. Alpha Battery completed their service project at Hope Horses. The Marines cleared brush, stained benches, and laid down mulch. Hope Horses provides therapeutic horsemanship programs to individuals with special physical, social, cognitive, and emotional needs.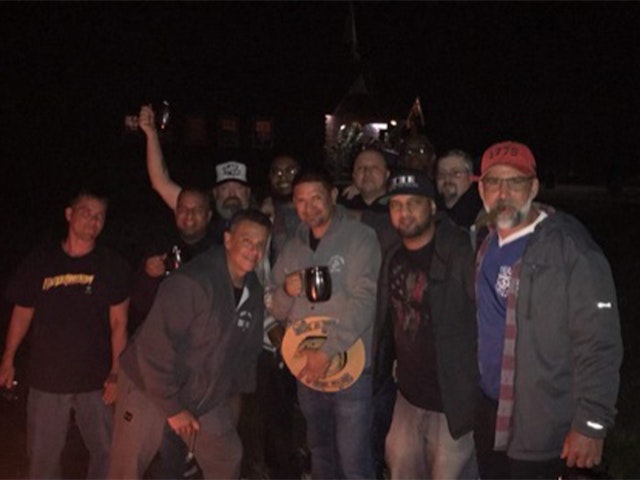 What was your favorite aspect of the reunion experience?
"This experience was remarkable. A lot of wounds got healed and I finally felt happiness. I have a family and the happiness I felt with my brothers was life changing."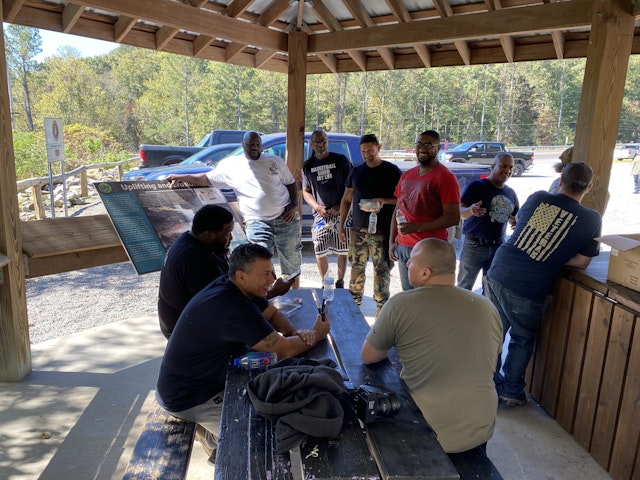 "It was a memorable moment seeing my brothers again after 20 years. It felt as if we picked up right where we left off."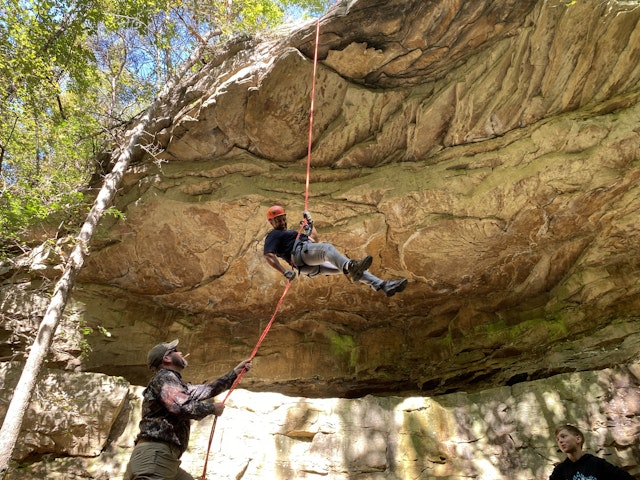 "We all spoke about our past experiences together from our points of view and it helped paint a clearer picture of what we all went through together."
1 of 5