Thank you for your support in 2020!
Dear Friends and Supporters,

When we began our 2020 reunion season we expected to execute 12 reunions reconnecting over 700 combat veterans and Gold Star family members. It was a tall order – representing over 100% growth in our program services – but we had great confidence in the capabilities we developed over three years of executing our mission and learning from each reunion.

Like everyone else, 2020 forced us to adapt and overcome. Thankfully it is not the first time our leadership team has faced such adversity. To many it may seem odd to be thankful for hardship – but combat veterans know better. We know that through the toughest conditions and in our darkest hours, our true character is revealed.

This year revealed the true character of WRF. We did not sit back and wait; we went out on the attack. We introduced three new programs to maintain connection during the unprecedented isolation of COVID lockdowns:
-Through virtual reunions we've hosted 14 virtual reunions via Zoom reconnecting 156 combat veterans and Gold Star Family members.
-Our "Squad Meal" program brings small groups of veterans together to share a meal while adhering to COVID-19 protocols.136 combat veterans and Gold Star Family members have taken advantage of this program across 6 events.
-We launched a distance-learning Mindfulness Based Stress Reduction (MBSR) program to train combat veterans in the practice of mindfulness meditation – a program we will grow in 2021 thanks to tremendous early results.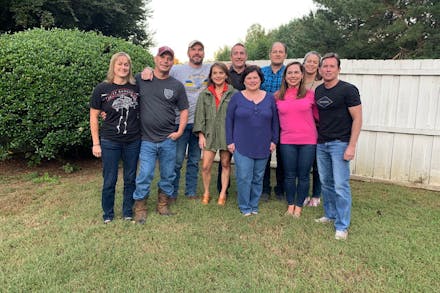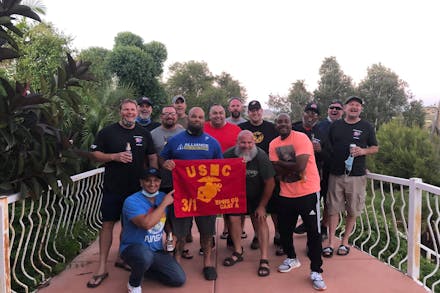 We now see a light at the end of this tunnel. Our program has never seen higher demand, with 12 units committed and another 6 in the application process. Our goal is to serve them all. In support of that effort we are excited to share that an anonymous supporter has generously offered to match all funds raised from now through the end of the year up to $15,000!
The generosity of our donors has sustained our spirits and has kept us alive during this unprecedented challenge. We are thankful for any help you can offer to maximize this matching opportunity as we prepare for our biggest and best year yet.

Thank you for your support of Warrior Reunion Foundation's mission. Merry Christmas and Happy Holidays to you and yours.

- James