Remembering September 11, 2001
Dear Friends, 
Nineteen years ago today on a crisp, sunny Tuesday morning our nation experienced what became the largest loss of life from a foreign attack on American soil. It was the catalyst for the longest war in our history. September 11, 2001 completely changed the trajectory of our lives. Since that tragic day, more than 2.5 million Americans have deployed into harms way - over 7,000 giving their lives and more than 50,000 wounded.
Today as I reflect on the events of 9/11, I am struck by the idea that many of those currently serving either weren't born or were too young to remember. When I woke up that morning I had no idea the most influential experience was going to occur and change my life forever. I was a senior in high school. I will always remember watching in disbelief as the second plane hit the World Trade Center.  The feeling of devastation and fear spread throughout America. As a country we listened to the hot mic moments in the newsrooms and saw the vivid imagery of destruction being played repeatedly on television. We watched in horror and our hearts broke for the families losing loved ones as death rates continued to rise.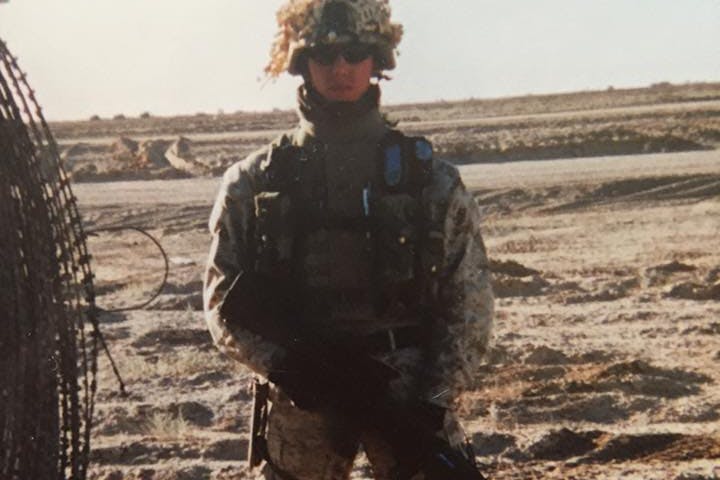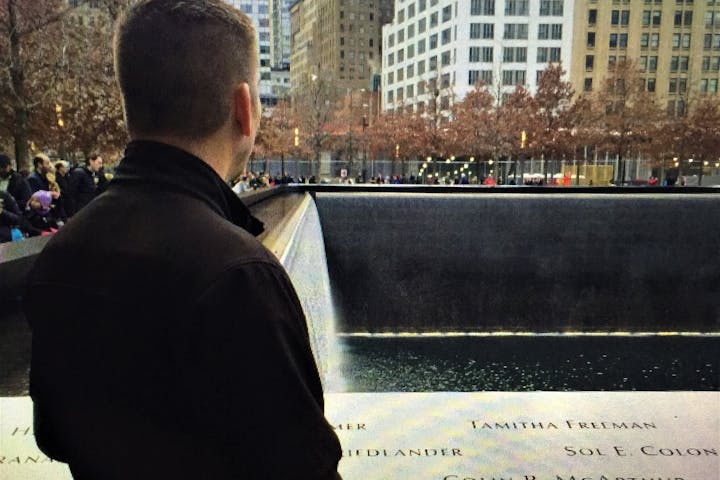 However, I also remember seeing the heroism of first responders and everyday Americans as they worked together and tried to help one another. It gave me a sense of hope for the future. That afternoon I looked up to see four contrails flanked by two single contrails high in the sky, Air Force One being escorted by fighters over American soil.
The chaos of September 11th was followed by an eerie calm on September 12th. Interactions with teachers and classmates were muted. For a brief time, things we individually viewed as priorities, seemed trivial. That week sports were postponed and while life eventually continued, time seemed to stand still. 
The months that followed are precious memories that I will always hold dear. America chose to unite and the entire nation felt as one. American flags flew from homes, stores, street lamps, and car windows. Strangers nodded and waved to each other. There was an incredible sense of family.
I enlisted in the Marine Corps in January of 2003. For those of us that have served in the War on Terror, that sense of family continued with us as we joined our units. While America returned to normal in the years following, for us, whether you served for four years or 19, our time spent with our brothers and sisters' impacted and shaped our lives for a lifetime. In the military, it doesn't matter where you come from. We live, endure hardships, celebrate victories and… go to war together. For us, September 11th was just the beginning.
Charlie Williams 
Program Manager - Warrior Reunion Foundation